Our employees
Our Mission
We are an extraordinary team of experts with the aim to grow the value of our company and at the same time improve our reputation, by minimising risks and offering our tenants the best possible service at all times. Thus, we place importance on:
Integrity: We stand for loyalty and integrity.
Respect: We promote openness, trust, teamwork, diversity and treat each other respectfully.
Performance: We encourage innovation, set priorities and advance, by continually improving our performance.
Responsibility: We take responsibility, keep to our promises and actively direct our business processes, systems and routines.
Sustainability: we act ecologically, socially sustainably and are guided by rigorous health and safety standards.
That is what our employees say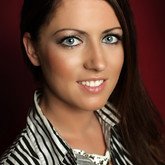 GCP offers many extras to the employees and invests in their equipment and working materials. Also, GCP trains their own leading personnel – the Leadership Program was an important step for me.
Sales, Teamleader North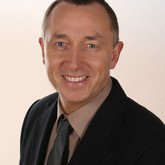 GCP gives young professionals and those starting out in their careers a chance. New ideas are picked up and implemented. Further, GCP invests in the satisfaction and retention of employees.
Tenant Accounting, Accountant
It is fun here, especially the constant growth. GCP cares for its employees. The education and trainings are for everyone with GCP – and that free of charge. Great!
Human Resources / Training & Development, Former apprentice as agent for office management
Social Media
Check out our social media platforms and get to know more about our company.

Engagement employees and tenants
Our employees are not only responsible for property management and sales, but also do a great deal of work for our tenants and work closely together in teams. All news regarding our projects and team events can be found
here
.